Poetry coaching: poetry tells you the truth about yourself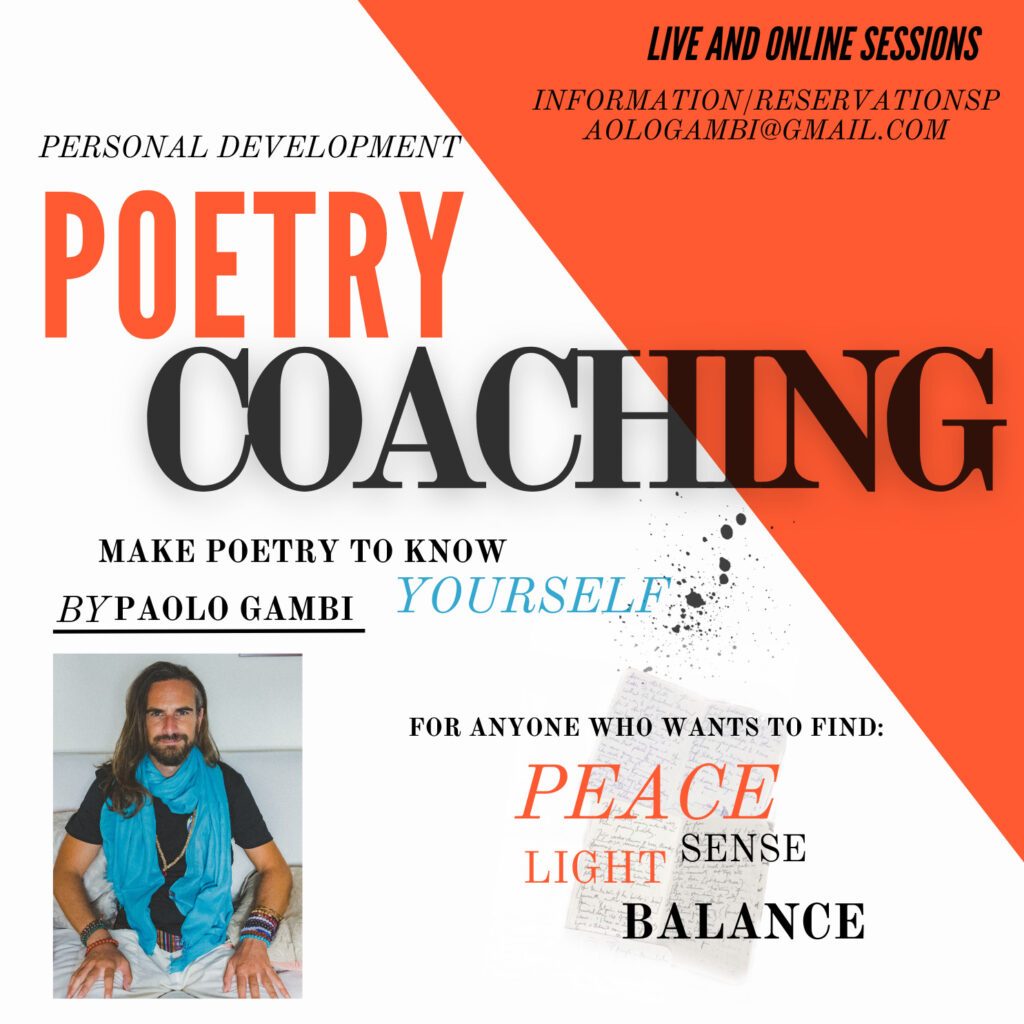 ---
Poetry coaching
What is it?
Poetry coaching is simply using the poetic word to get to know oneself and relate to the world in a truer way. It consists of sessions, either individual or group, in which we do exercises that bring together the main disciplines of personal growth – NLP, Neurosemantics, etc. – and the power of poetry.
---
Who is it aimed at?
This course is for anyone who understands that handling the secrets of words can change your life.
For those who want to know their thoughts better.
For those who want to experience their emotions more truly.
For those who want to improve their relationships.
For those who feel like poets and for those who do not feel like poets, for those who know poetry and for those who are willing to know it.
---
Why choose poetry coaching?
Using the word that becomes poetry to know oneself is a much more effective, powerful and above all true path than a thousand other paths of personal development. Poetry cannot lie.
---
How does it work?
How does it work?
Contact me, we will have an online or live interview and I will build a pathway tailored to your needs. If you feel it resonate within, we will start walking together, live or using the tools of technology
---
I have been following Paolo Gambi's poetry coaching for a few months now. If I said it was a poetry course, I would immiserate an incredible experience. With poetry and Paolo Gambi's guidance, I have reached truths about myself that I never realised, and I have not only 'shared' myself with the world and with the fear of my fears. It is a journey whose goal is authenticity and the beauty of being. I recommend it to those who wish to take care of their own growth and perhaps succeed in making poetry out of love and truth.
---
PATHWAY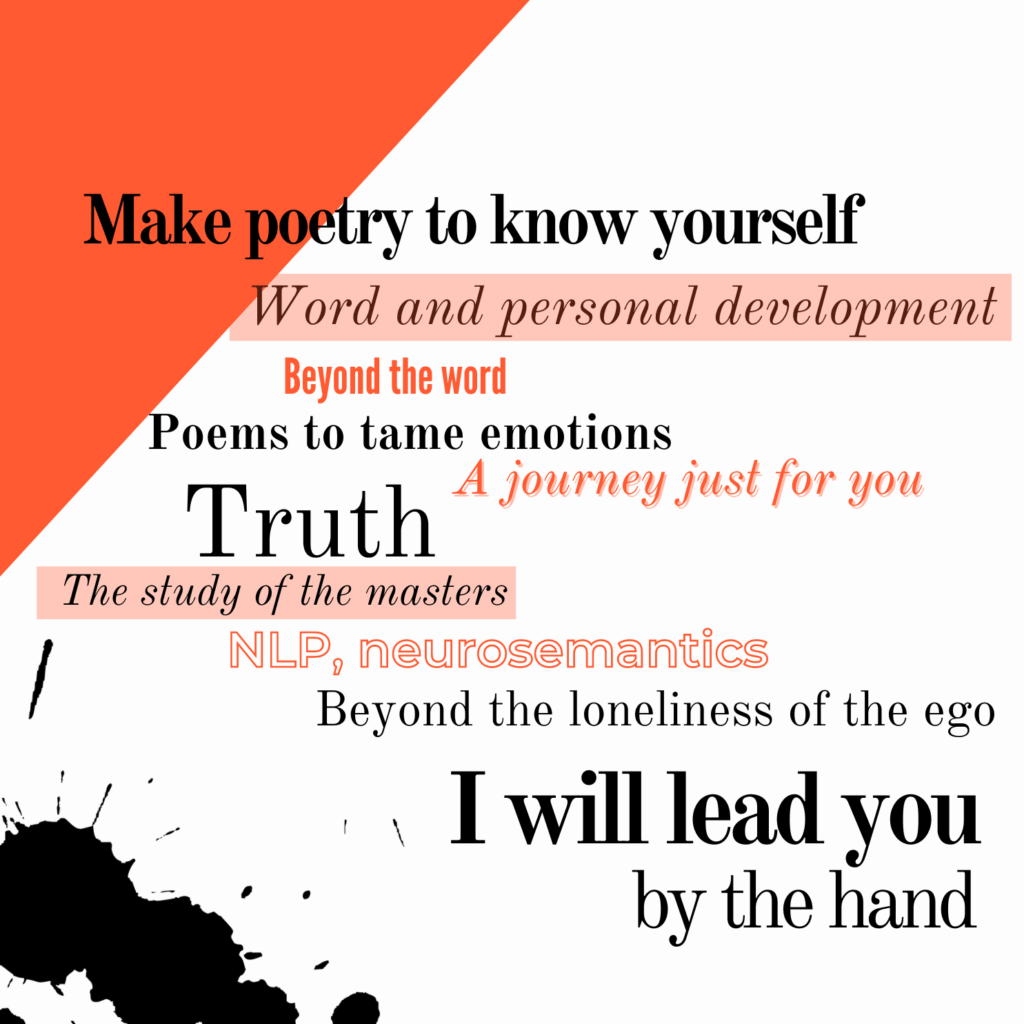 During this course I will make you read and write verses.
Together we will gather words from your depths and discover how they determine your life.
We will use the power of poetry to transform the words you carry within you
Words will become powerful allies to navigate your emotions and reins to tame them
Verses will build word bridges to the dimension of relationship: look at improving your relationships through poetry
We will dig deep to find your first words
---
Paolo Gambi
Paolo Gambi, a former journalist, lecturer and successful coach, graduated in law and psychology, left everything behind to devote himself full-time to his poetic and artistic research. He has published over thirty books, translated into several languages.
He puts poetry everywhere: a pioneer of bodypainting poetry, he writes poems in the material and stages them on stages. He is one of the first in the world to have coined NFT poetry. One of his NFT-guaranteed digital works was selected and published by a Stanford University project. His material poems are exhibited in museums and cultural institutions in various countries around the world.
He founded Poetry Renaissance.
He has received numerous awards, including the José Rizal Heritage Award, the Guidarello and was testimonial of the month of Italian culture in the Principality of Monaco.
RAI, Corriere della Sera, La Stampa, Il Giornale, La Verità, Affaritaliani, Artribune, as well as sector organisations such as Poesia del Nostro Tempo, RAI poesia, Rivista Clandestino, The Los Angeles Press (USA) NFThours (USA), NFT poetry gallery (USA), Vuela Palabra (Spanish language), Voce (Argentina), Espoarte have spoken about his artistic research.
---
For information/bookings for poetry coaching paologambi@gmail.com