I donated my post-contemporary work entitled "When the Mountains Had Not Yet Raised Their Heads" to the Paleontological Museum in Cortina d'Ampezzo.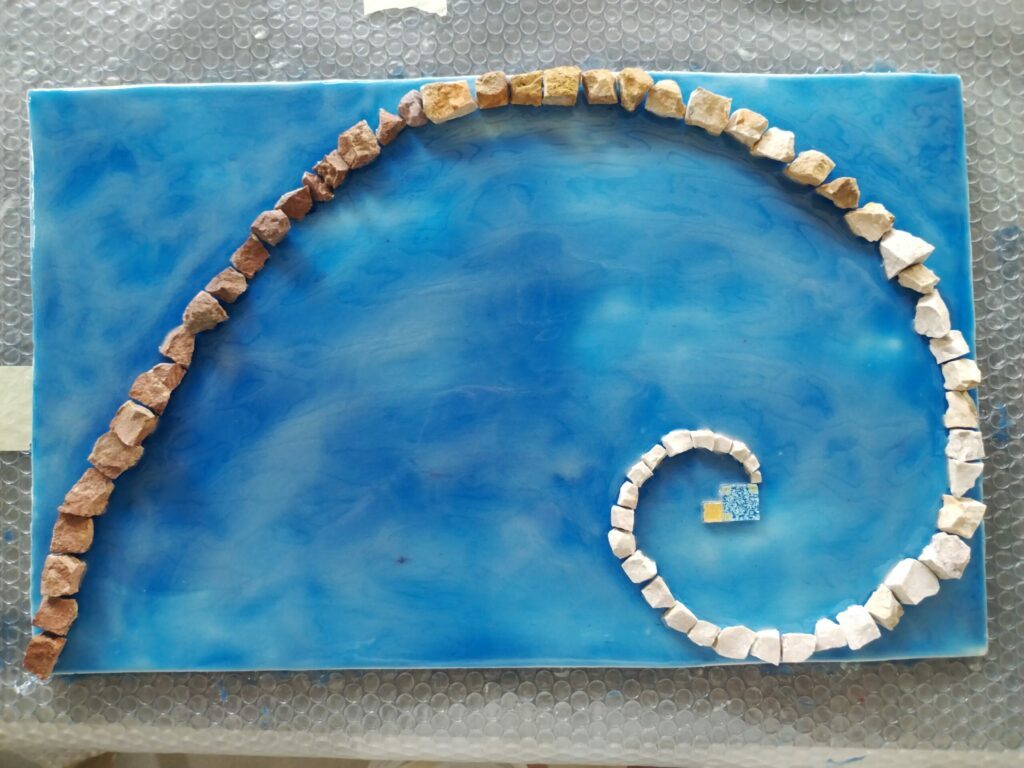 In the presence of Regole d'Ampezzo President Stefano Gaspari, the donation ceremony took place.
It is a multimedia mosaic poem, that is, a mosaic in which is inserted a QR code from which, with a simple smartphone, anyone can access the digital content where with poetry and music the author investigates his mysterious and mystical relationship with Ampezzo. The textural work represents a Fibonacci spiral composed of Ampezzo rock tesserae, inspired by the museum's fossils.
The gesture, which as Gaspari mentioned is motivated first and foremost by my connection to Ampezzo-"I am always in Cortina, even when I am elsewhere," I said-has another meaning as well, which, I surprisingly revealed during the event, marks my entry into the "post-contemporary" phase.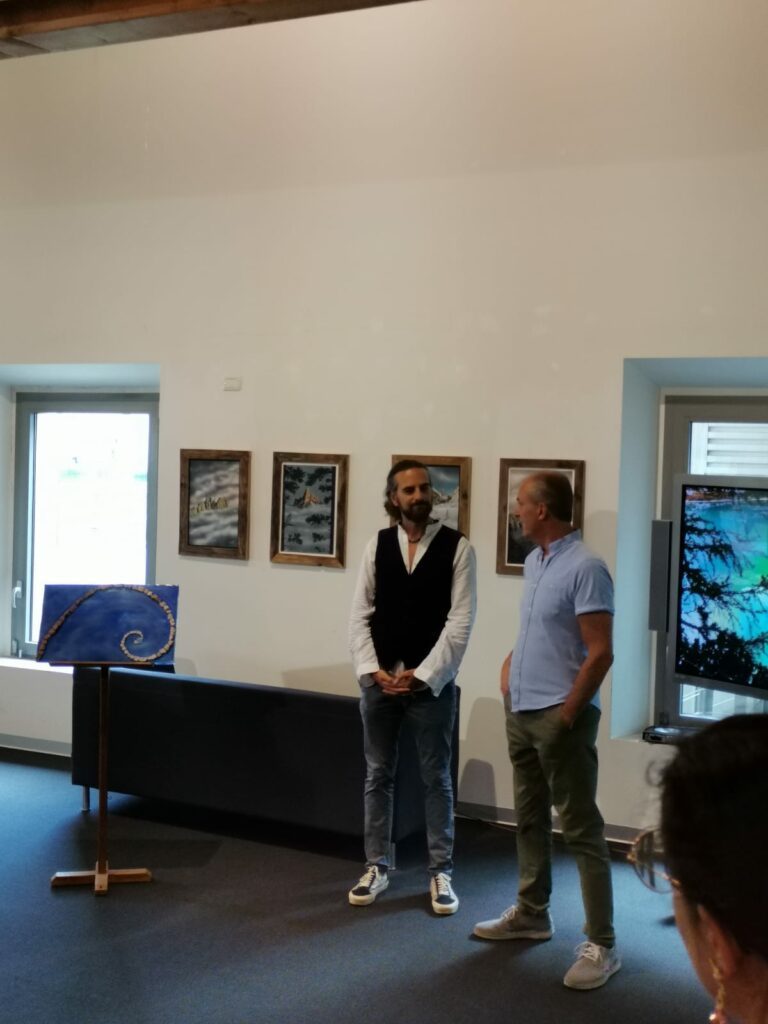 This work has four foundational elements that speak the language of the post-contemporary: it contains multimedia poetry, through Fibonacci it searches for biological beauty, through the QR code it lives on two dimensions, and above all it has been donated, and thus "removed from the capitalist market logic that marks the contemporary. This donation to the paleontological Museum of Cortina is the first in a long series of other gestures of gift to other institutions, in the sign of the post-contemporary. For me, this new phase that looks at the art of the future needed to begin here, in a paleontological museum, because to go forward you have to look back, and here we go back to the origin of everything. I thank the Regole, Gioia De Bigontina, and the management of the Paleontological Museum of Cortina for accepting my gift. The material work was made at the Academy of Fine Arts in Ravenna, I thank the director Paola Babini and Prof. Leonardo Pivi for their support in this research of mine.