A poem for Cardinal José Tolentino de Mendonça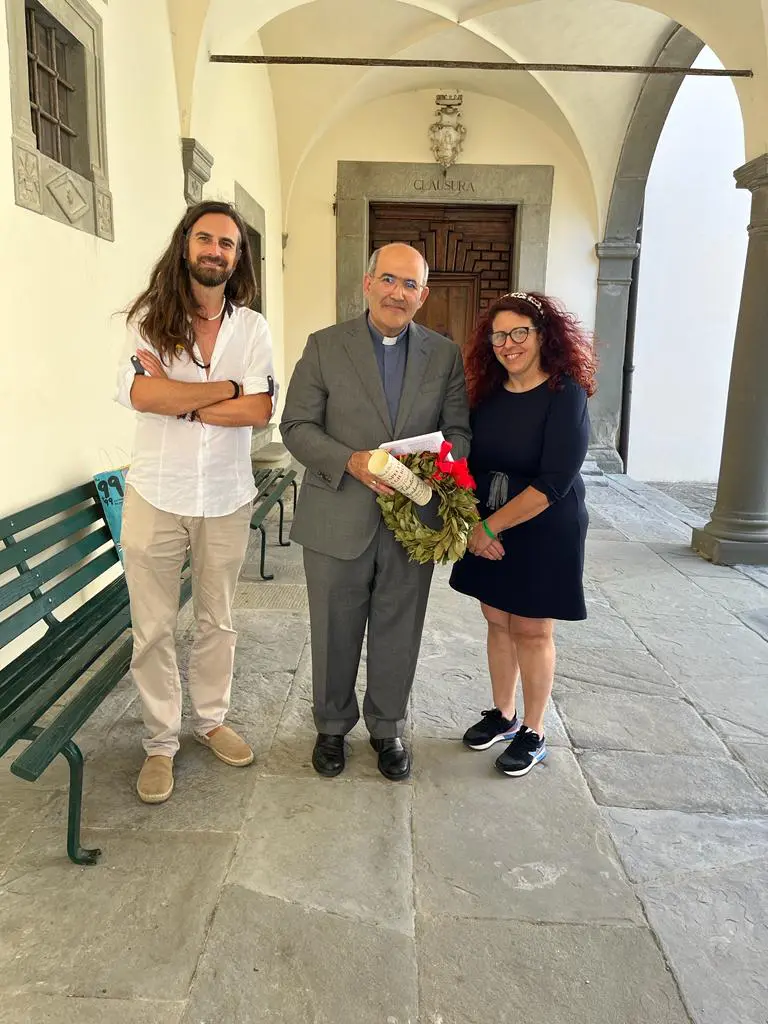 On June 24, 2023, I was received in audience at the Hermitage of Camaldoli by His Eminence Cardinal José Tolentino de Mendonça, prefect of the Dicastery for Culture and Education, that is, a kind of minister of culture to the Pope.
The son of a fisherman who moved to Angola, the cardinal became a theologian and university professor; he is also considered one of the most original voices in modern Portuguese literature and recognized as an eminent Catholic intellectual. His work includes poems, essays and plays signed as José Tolentino Mendonça
Together with the national coordinator of Poetry Renaissance's city leaders, Cristina Maioli, we brought the Cardinal the Laurel of Dante, which is the poetic award we organize every year at the Supreme Poet's tomb. The Portuguese Cardinal de Mendonça is in fact first and foremost a highly esteemed poet, one of the best of his generation, and because of this there is a deep closeness, one would only have to read some of his poems to realize this.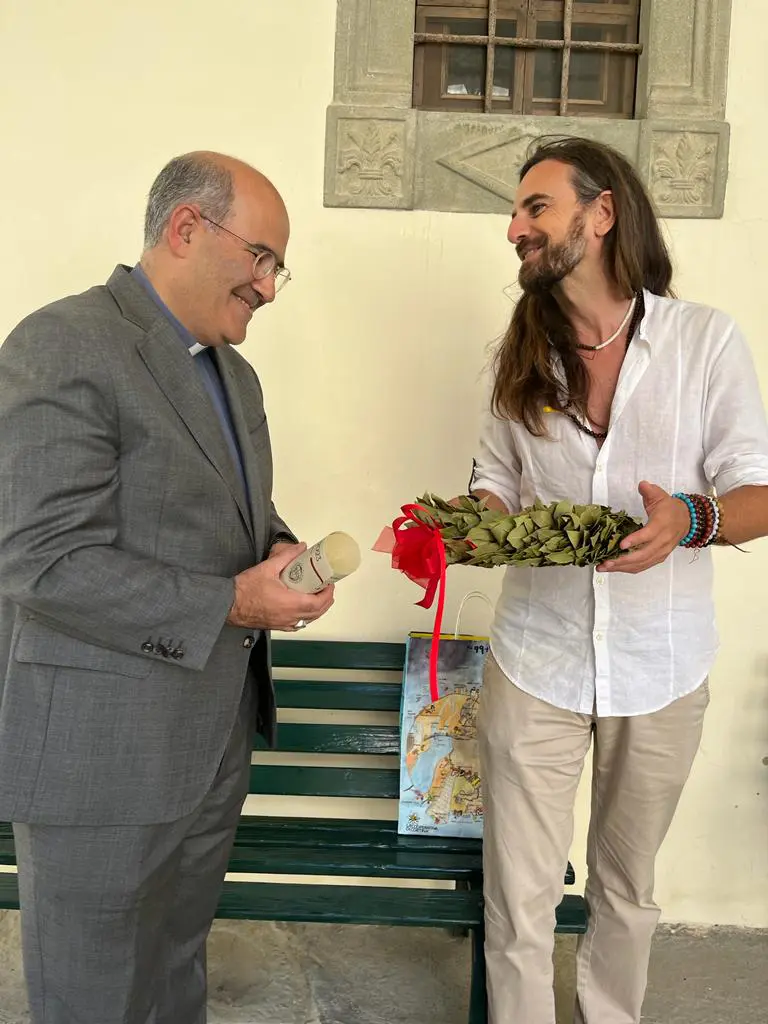 On that occasion I donated to the Cardinal a work dedicated to him, which would like to pay homage to his poetics. It is a mosaic poem, that is, a mosaic in which a QR code contains a multimedia poem, translated into images and music.
The mosaic is as follows.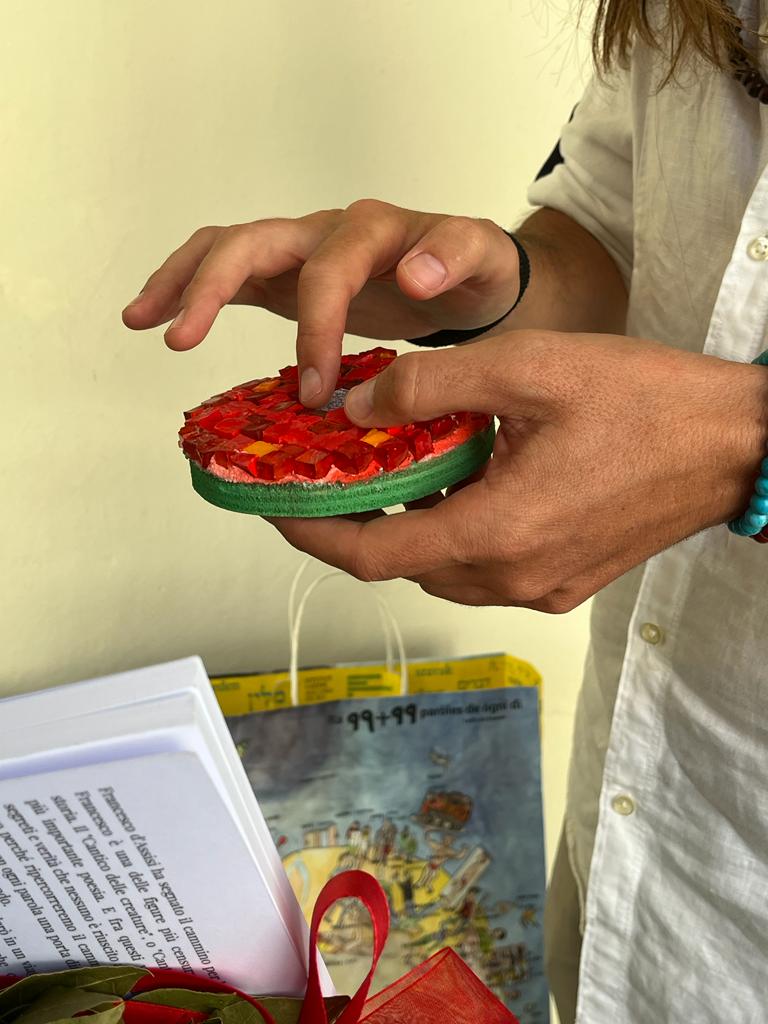 Instead, the multimedia content is this: