José Rizal Heritage Award: I am among the 2023 winners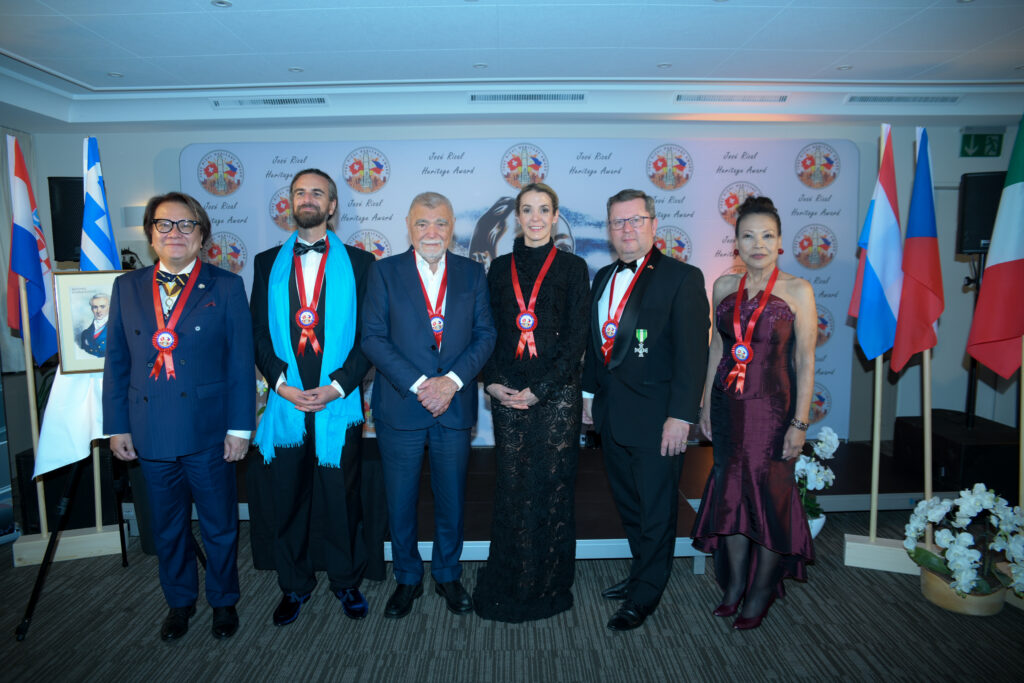 I was awarded, as the only Italian, the international José Rizal Heritage Award in the 'cultural achievements' category by the Swiss foundation of the same name, chaired by Lady Estrelleta Borda Ruppert, also president of the Ladies of Rizal in Switzerland, and Sir Stephan Urs Breu, commander of the Knights of Rizal in Switzerland and Poland.
Together with me, the last president of Yugoslavia and two-time president of Croatia H.E. Stjepan Mesić (Statemanship and Public Service), Her Royal Highness Tessy Antony de Nassau, former Princess of Luxembourg (Humanitarian Services), Marisa Freiermuth-Nicolas (Humanitarian services), prof. Antonín Staněk, President of the Koruny svatováclavské Academy and former Minister of Culture and long-time Member of Parliament of the Czech Republic (Cultural and Public Services), Sir Reghis M. Romero II, Special Envoy of the Philippines to Japan (Sustainable Economic and Public Service), Prof. Claus Drexel, President of the Swiss Chamber of Commerce (Sustainable Economic and Public Service), Prof. Dr. Sir Billy Chan, Director of the Centre of Excellence in Medical Education in Macao (Medical Research and Education), as well as the posthumous award to Johannis Kapodistrias, the first President of Greece, which was collected by his heirs.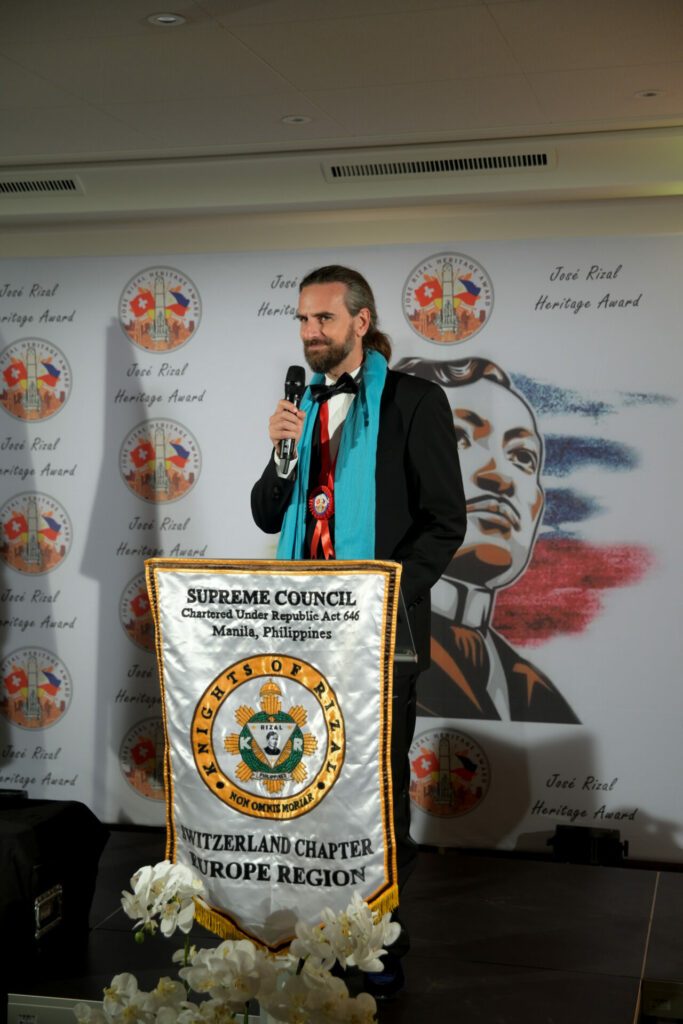 The ceremony took place in Wil, Canton St. Gallen, in the presence of Swiss and international dignitaries, including the titular King of Rwanda Yuhi VI, as well as numerous ambassadors.
During the evening, a multimedia poem of mine composed in honour of Johannis Kapodistrias was screened.