Paolo Gambi is one of the few artists to have harmoniously put together poetry with bodypainting.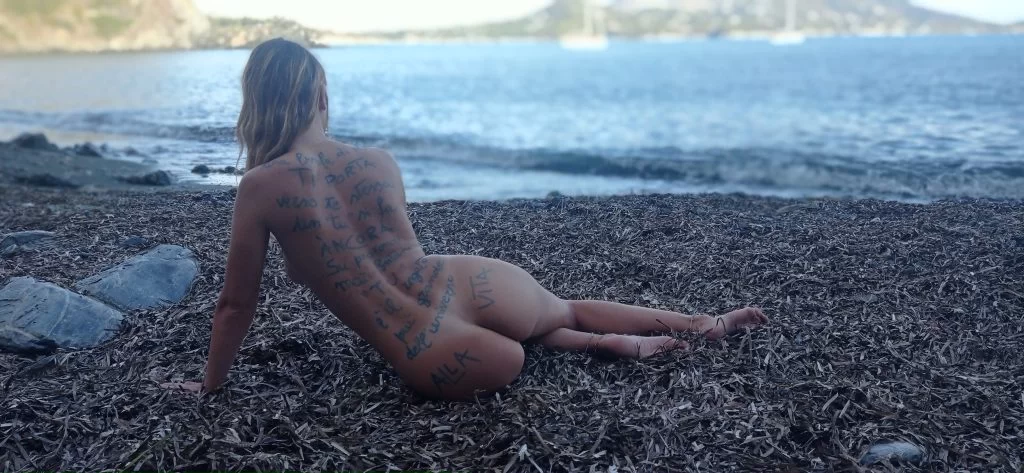 Bodypainting poetry is not simply a poem written on your skin, but a deep experience of personal development and self-awareness.
The process begins with the first stage, during which I collect you verses from the depths of your soul through dialogue.
In the second stage I write your verses on your skin, almost as a psychomagic spell that unites body and soul.
---
Portfolio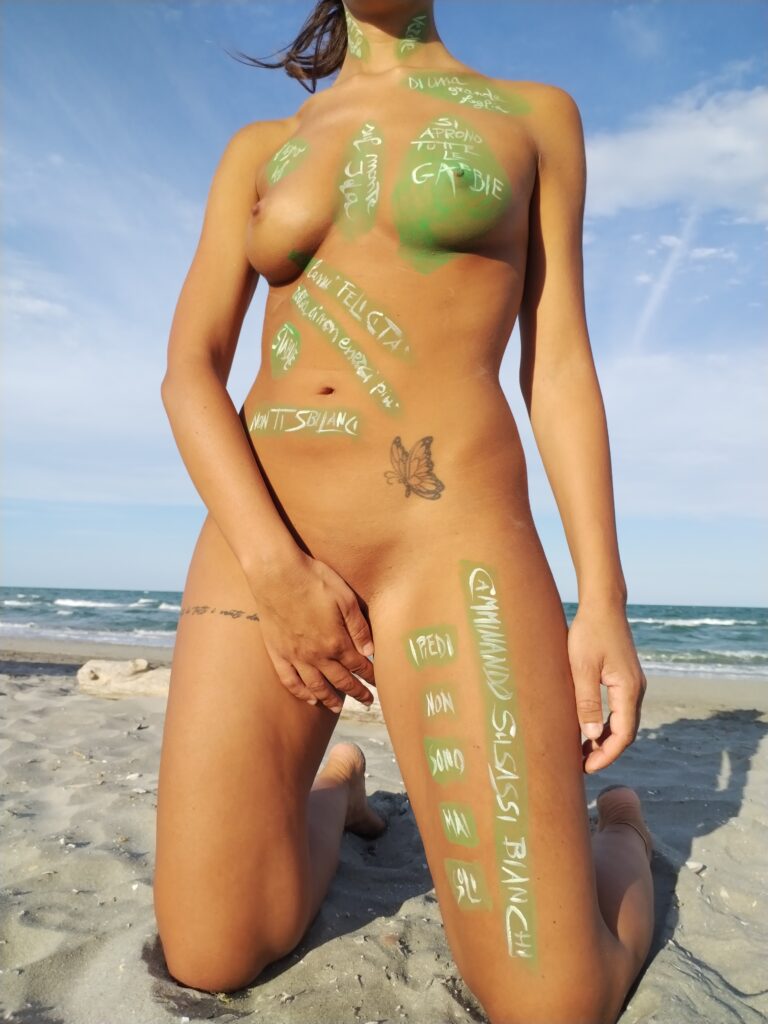 The essence of bodypainting poetry
---
The best and truest way to experience this is by NUDITY. That's why I tour the naturist beaches, where nudity is not a problem. To bring naked bodies together means not to put barriers to souls. And by meeting, mine brings out verses written deep within yours.
Here for example we are at the naturist beach of Lido di Dante, thanks to the collaboration with the Model Performer, NudeDancer and Playmate Redclo.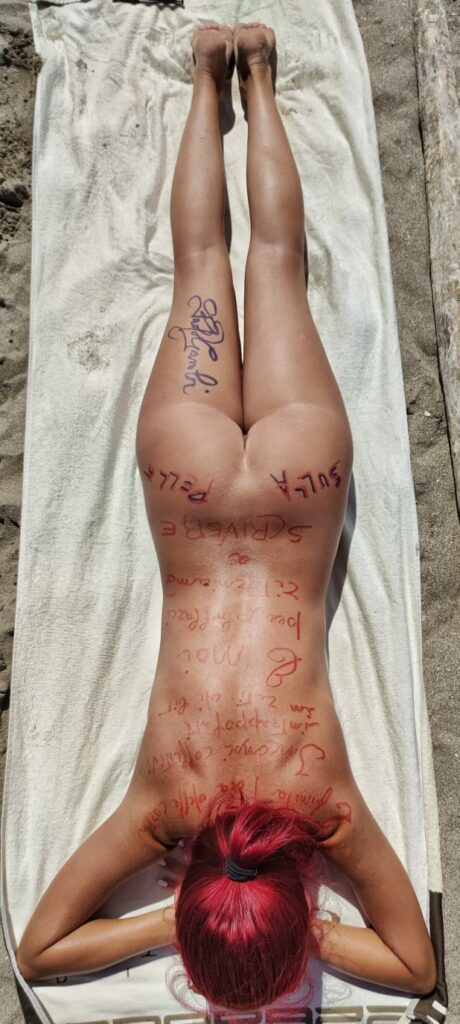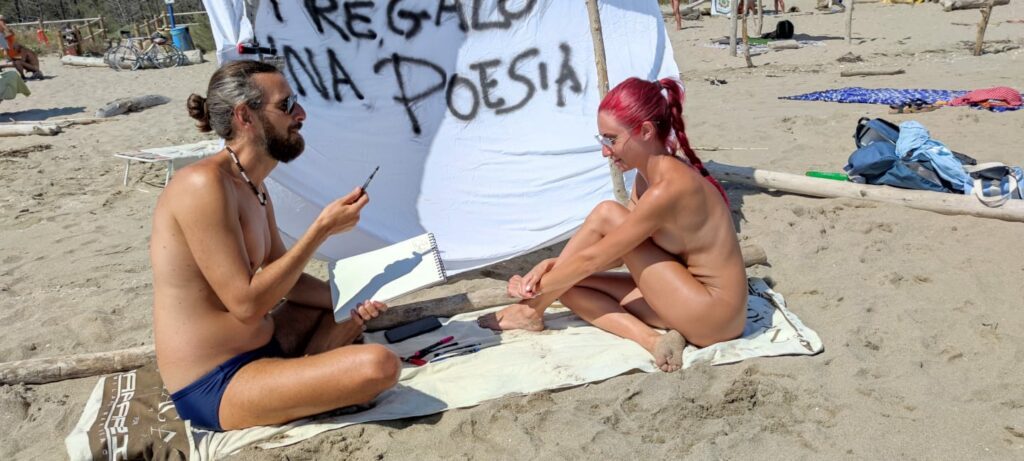 ---
Since then I have written many bodies, without distinction of gender, looking in each verse to collect and to carry on the surface of the skin.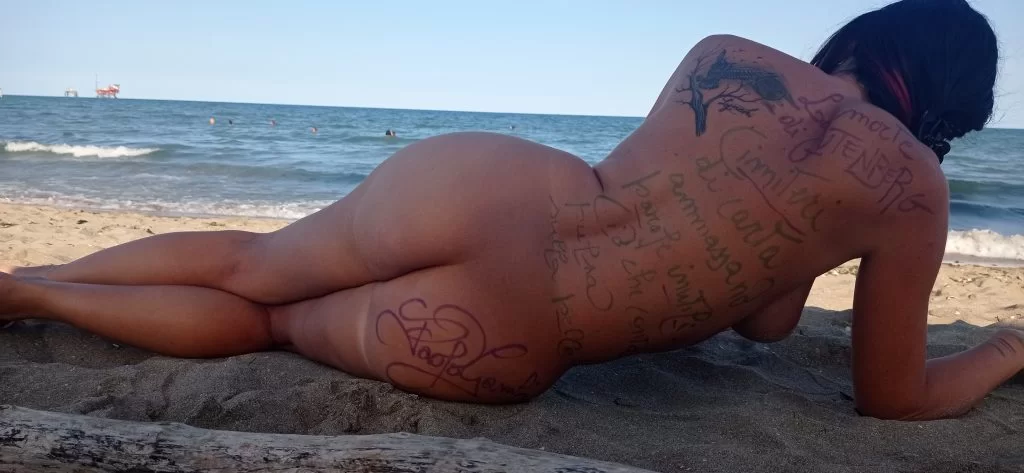 ---
Bodypainting poetry on stage
I developed the performance and today I play it even without the total nudity, especially when it is part of a larger show. I took it to Roma Fashion Week. On that occasion I collaborated with an association for the promotion of the prevention of breast cancer, and women who healed from cancer walked the catwalk. The word written on the body has thus become a kind of "precious scar", echoing the ancient oriental art of kintsugi.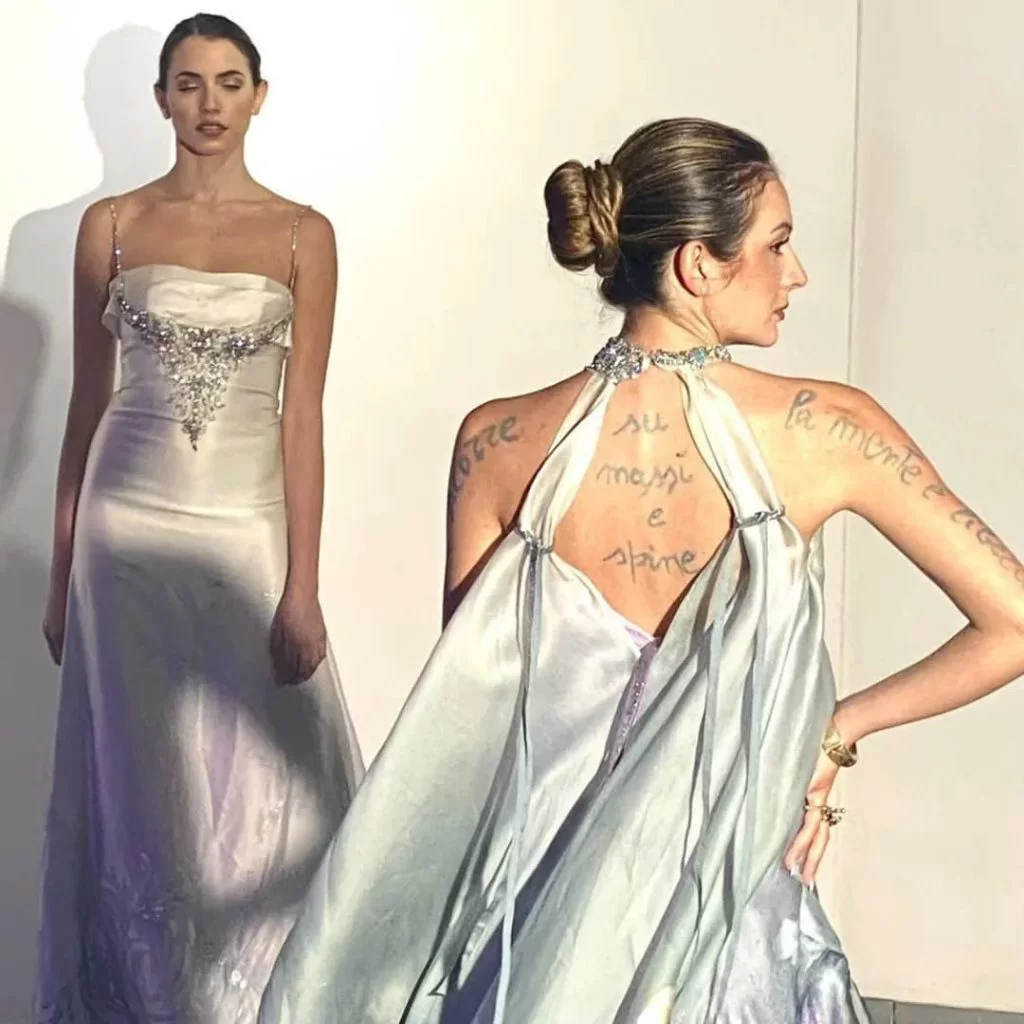 ---
DO YOU WANT TO DO IT?
---
Do you want to be the star of this performance? Do you want to discover your truest verses, hidden in the depths of your soul, and become paper to write them on?
Photos and videos of the performance will be taken, which will become a digital work of art, which may also be contained within a material work by the artist.