Bodypainting poetry. Paolo Gambi is one of the few artists to have harmoniously put together poetry with bodypainting.
Join the Bodypainting Poetry Club by collecting the artworks!
---
The beginning
---
Everything was born in the naturist beach of Lido di Dante, Italy, thanks to the collaboration with Model Performer, Nudedancer and Playmate Redclo.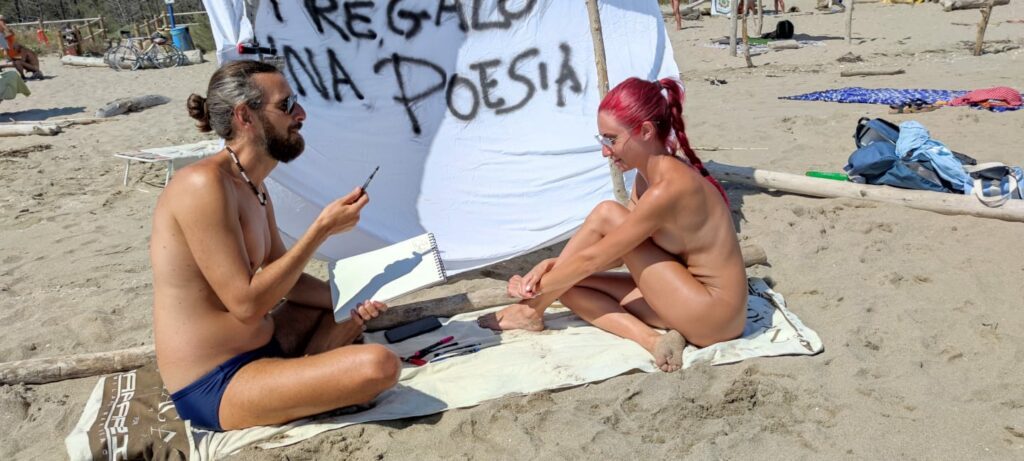 ---
Performances
---
BODYPAINTING POETRY PUBLIC
---
Paolo Gambi and Redclo will come and make a performance of Bodypainting poetry with a poem written for the place or the occasion. The audience can then participate by receveing a personalized poems on the skin.
The performance will then be photographed, filmed and transformed into an NFT (non-fungible token). You can then choose whether to pay for the performance or buy the NFT, remaining forever owner and having thus invested in the growing digital art.
Do you have a bar, a club or a place where you can perform this performance?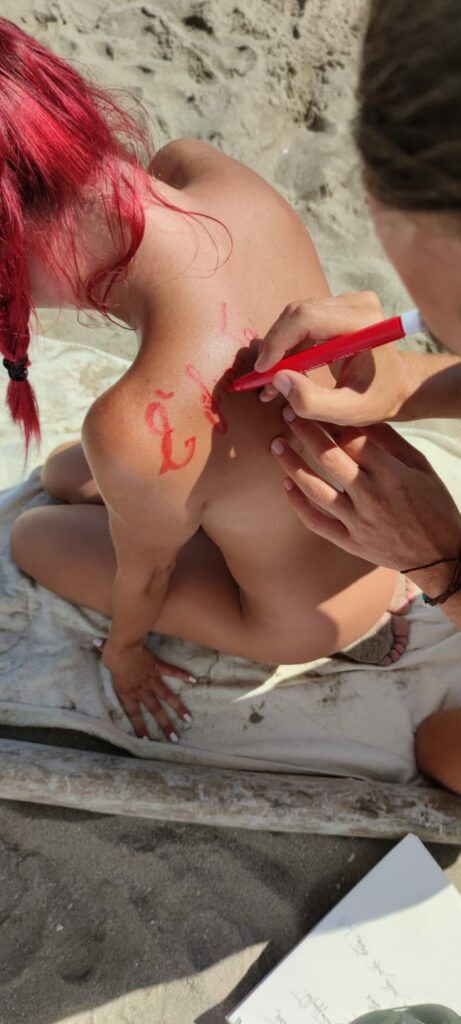 ---
PERSONAL BODYPAINTING POETRY
---
Do you want to be the protagonist of the performance? Do you want to be the paper for yourself? Paolo Gambi will reach you, spend time with you to bring out your deepest verses and write them on your skin. Of the performance photos and videos will be taken, and at the end everything will be transformed into an NFT (non-fungible token). You will buy the NFT and together you will have achieved the goals of being the protagonist of the performance and of having made an investment in digital art!